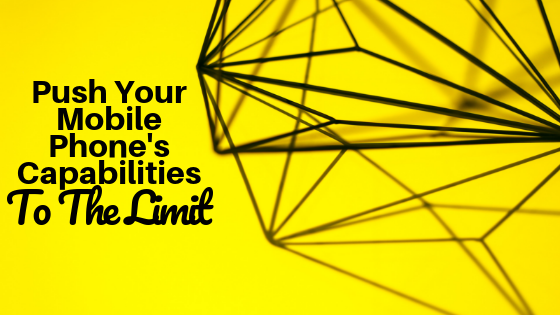 Five out of eight regular Filipinos have cell phones, and among that five, four of them have regular mobile internet access having the fact that the other four may or may not have access due to coverage and financial reasons. These are the numbers that show how big mobile phones are in terms of playing a role in one's daily life. However, with the said numbers, none of them know how to maximize their mobile phone's capabilities. These are some ways you can change the way you use your mobile phones. 
While everyone is going gaga on the trends online. Why not take advantage of it? Filipinos spend almost 13 hours online, and they are not classified as the Social Media Capital of the World for nothing. The reputation adds to the fact that more Filipinos are getting into this digital revolution, so take your business to the next level as well, and take it to the Internet. Take BizmoTinda for example. BizmoTinda is an e-commerce platform tied up with its own delivery app BizmoGo, that carries out your customer's orders right to their doorstep.
 Mobile Bills Payment Kiosk
You might have heard of bills payment kiosks popping here and there, but do you know that you can take your bills payment kiosk wherever you go? Bizmoto offers a way for you and your customers to pay their bills on the go. Any time. Anywhere. It also gives its users a way to do e-loading and remittances.
Do Part-Time with BizmoGo
Do you ride your Motorcycle to work? Well, if you do, make your weekends fruitful by being a BizmoGo Rider. BizmoGo is a curbside delivery service app by Bizmoto that do tasks under BizmoTinda and BizmoGo. Delivering Products efficiently and Effectively done through your mobile phones!
These are just a few of the many things you can do to maximize your mobile capabilities and push it to its limits, and the best part? You can do everything under one app. Download Bizmoto for both Android and IOS, and start maximizing your mobile phone's capabilities!