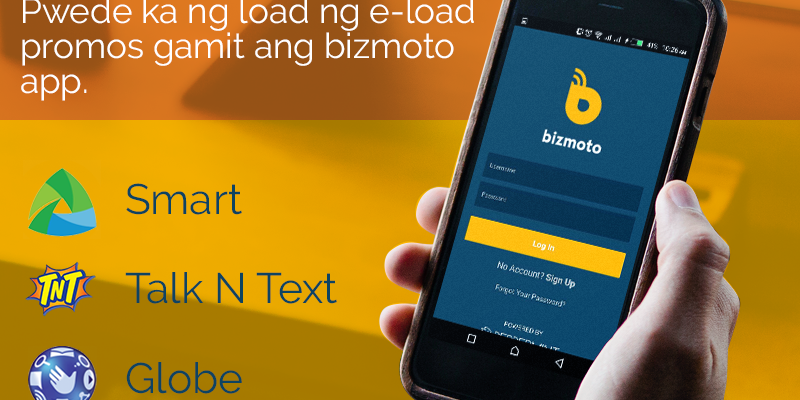 Prepaid loading business is such a very promising thing for most retailers as 90% of the country's mobile users, use prepaid sim cards for their daily mobile needs. And its nice that these telephone companies offer promos for users to maximize their loads everyday.
Now, you can get the most of your prepaid load, when you load your prepaid phones through Bizmoto! with Bizmoto, you can now avail your favorite promos right off the bat, when you load through our app or through our Bizmoto Certified agents, riders and merchants.
Download your app now, available in IOS and Android.